Kings Kit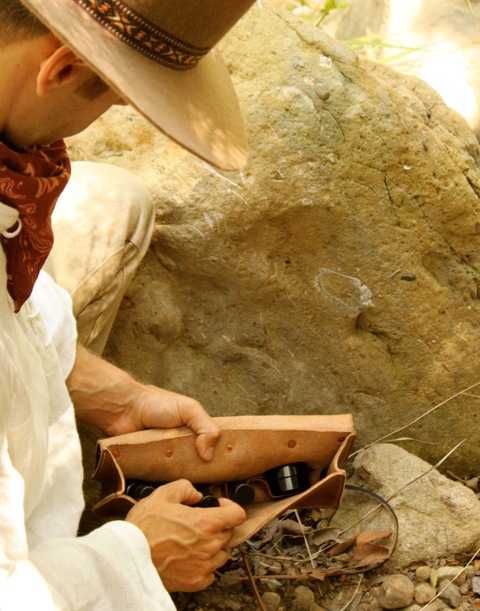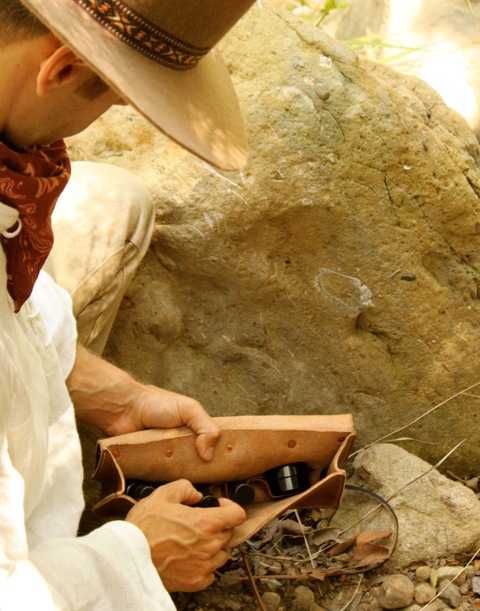 sold out
Kings Kit
In collaboration with masterful leather artisan guru Julian Imrie, this Scents Of Awe exclusive Travel Essentials Kit came forth. It is available for purchase online here as well as in the Left House Westbrook Maker shop on Abbot Kinney in Venice, Ca. The Kit can be purchased on it's own and filled with a unique selection of Scents Of Awe creations, and it is also available for purchase with the following King's selections:
Indigo Vision Quest 5ml $39
A harmonizing 3rd eye opening blend of sacred spiritually aligning essences known to aid meditation, and healing activations. Apply directly to 3rd eye chakra, and anywhere in need of alignment. Excellent for stimulating astral travel and lucid dreaming, while tuning into the highest frequencies of universal love.
Ormus Gold, Blue Lotus, Frankincense, Myrrh, Elemi, Pine Cone, Laurel, Nutmeg, Red Cedar, Palo Santo, Melissa, Clary Sage, Hazelnut
Magi 15ml $47
A facial blend with anti-cancer and balancing essences, useful for cleansing, moisturizing, exfoliating, and repairing our most delicate skin. Inspired by an ancient Egyptian method of cleansing the face, two pumps of Magi can be added to a wet washcloth, and with a circular motion, cleanse face and neck. Repeat if necessary, and finish with two pumps to moisturize.
Ormus Gold, Frankincense, Pine Cone, Tumeric, Rose Otto, Myrrh, Cape Chamomile, Sea Buckthorn Berry, Hazelnut, Kukui
Breathe As One 5ml $22
Stimulating deep breaths, this creme is useful as a rub under the nose and inside the nostrils for added protection. It can help fight off a cold before it spreads. Potent essences swirl their sacred healing light into this powerful salve, helping to clear lungs of mucous, and strengthen the immune system. Excellent for added protection while traveling, and wonderful for anyone who lives in a city and is being exposed to harmful pathogens in public spaces. This salve can also be used as a moisturizing hand sanitizer.
Inula, Oregano, Niaouli, Laurel, Spruce, Thyme, Balsam Fir, Peppermint, Tea Tree, Eucalyptus Blue Gum, White Cedar, German Chamomile, Coconut oil, Beeswax
Fresh Start 15ml $35
A potent and refreshing anti-bacterial tongue and mouth spray. Perfect for cleansing and rinsing after meals and before meetings. Shake well before each use.
Frankincense hydrosol, Peppermint hydrosol, Melissa hydrosol, Tulsi hydrosol, Lavender hydrosol, Colloidal Silver, Oregano, Lemon Tea Tree, Peppermint, Thyme Linalool
King 5ml $47
From the depths of an old growth forest, this sacred scent emerges to share ancient wisdom and healing light. Apply to neck, arms, underarms, and anywhere that calls for it's sensual charm.
Hay, Poplar, Massoia, Sandalwood, Black Pepper, Vetiver, Silver Fir, Red Cedar, Nutmeg, Poplar, Frankincense, Cardamom, Laurel, Jojoba
Shamanic Smudge 15ml $22
Spray generously into air to brighten your senses and energetically cleanse sacred spaces. Perfect for spritzing on bedsheets before sleep, above your head before meditations, and in your car. Shake well before each use.
Red Cedar, Dessert Sage, White Sage, Palo Santo, White Cedar, Douglas Fir
King's Kit Collection $420
The King's Kit includes all of the above Scents Of Awe products, as well as the Kit bag. The Travel Kit bag is sold separately for $220.