Crown Your Life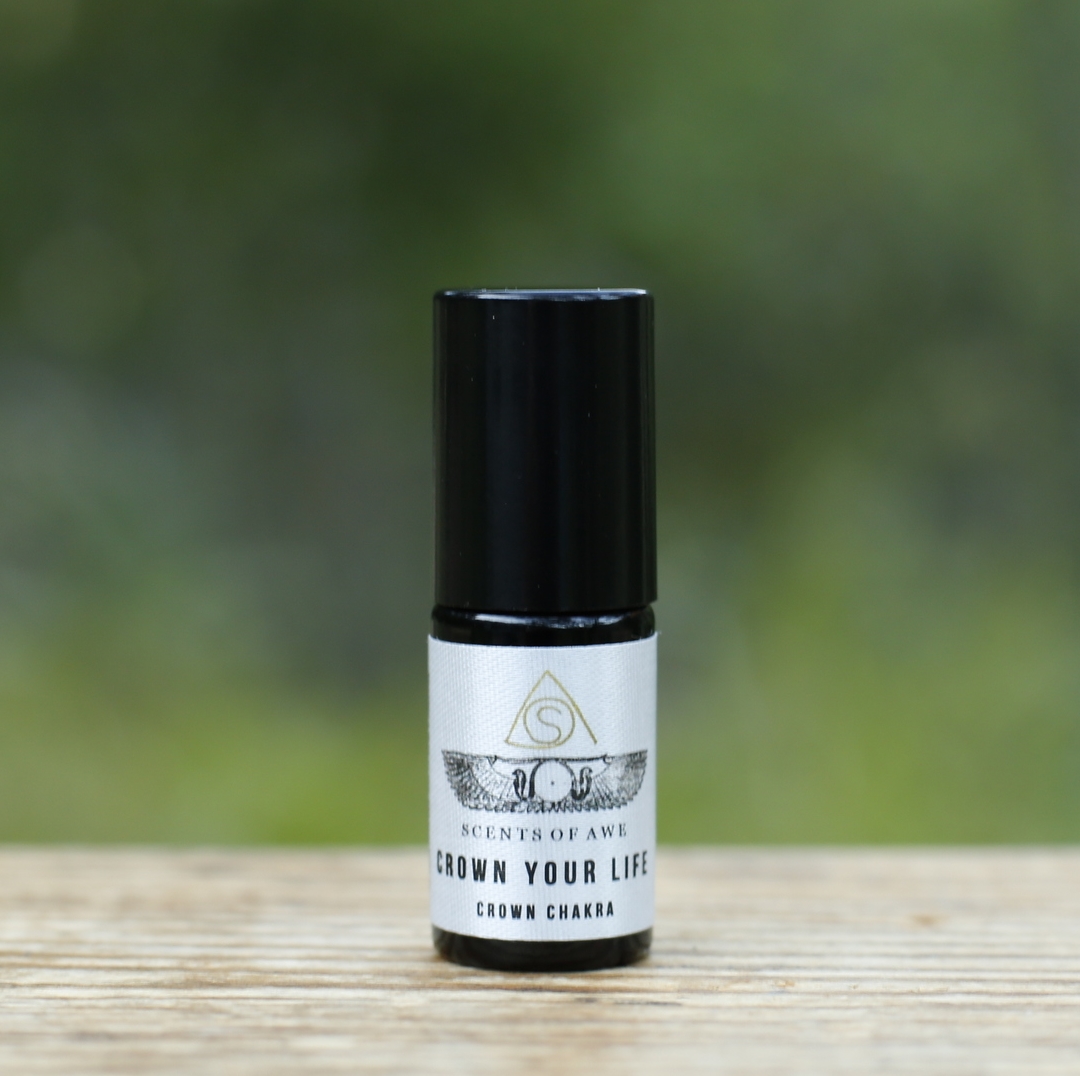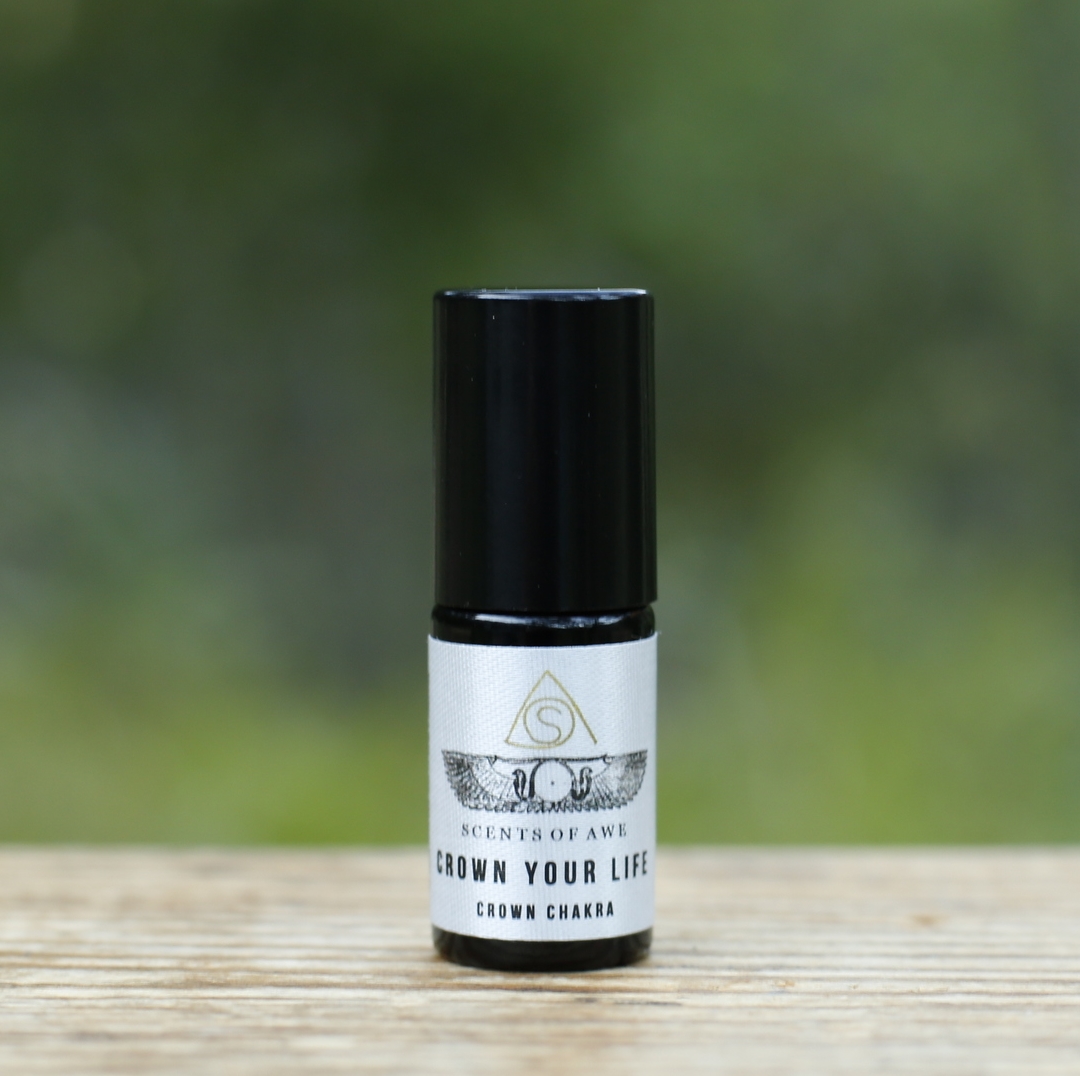 Crown Your Life
The Crown Chakra (Sahasrara) is our portal to the Heavens, luminous threads reach from this center and connect our light with that of the stars. Sahasrara means "emptiness", and is often portrayed as a thousand-petaled lotus symbolizing detachment from illusion. In this chakra duality is One, and positive expressions of this include illumination, transcendence, selflessness, integrity, and wisdom. It is thought to influence the pineal glad, which is considered to be the 'seat of consciousness'. When our Crown Chakra is blocked it can lead to headaches, neurosis, psychosis, depression, and spiritual misconceptions.
'Crown Your Life' is a cleansing liquid crystal wand of essences that elevate your being, enhance your cellular frequency, and inspire your spirit to rise into the infinite potential of our universal being.
Massage a drop or two into your scalp to stimulate hair growth and call in protection from spiritual realms as you open your crown chakra and activate your higher brain. Frankincense has been used to assist in communication with the divine since ancient times, and Rosemary is excellent for increasing circulation and treating all manner of scalp issues from balding to dandruff.
Frankincense, Angelica, Poplar, Rosemary, Clary Sage, Juniper Berry, Laurel, Palo Santo, Jojoba